MapStudio has some great new titles, including Ann Gadd's new release, A-Z Place Names of South Africa, which will broaden your knowledge of historical facts behind the names.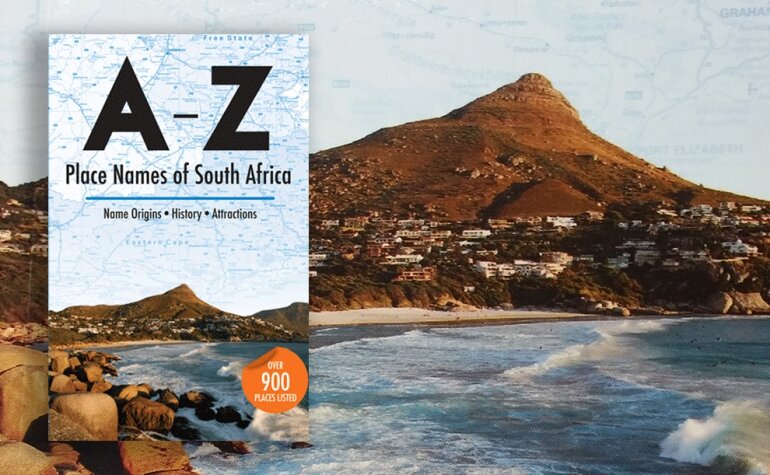 This book contains alphabetically listed names of South African cities and towns, as well as most villages and certain settlements and townships where information was available.
More than 900 places are included in what is an informative and educational look at place names, including the year they were established, origins, previous names and alternative names. Also included are interesting historical facts and reasons to visit, as well as contact details (website or phone number).
The book is a wonderful journey through South Africa. Ann Gadd particularly enjoyed researching the smaller villages and places. There is a wide variety of attractions across the places, covering sporting interests, places to eat, historical interest, scenic spots, the longest, the tallest, the coldest and much more. Ann connected with local inhabitants or officials to get their take on the naming of their town or historical interests. All this wonderful (and sometimes whacky) information is condensed to give you a book that sums up the very core of each place.
Information includes:
– Province
– Year established
– Year of municipal / borough status
– Origin of town name
– Previous name
– Preferred name
– Alternative name
– Town theme (type of industry)
– Historic facts (important events or interesting feature of the town)
– Contact details (website or phone)
About the author:
Ann Gadd is the author of 13 books and one of South Africa's most popular and successful artists (with a particular fondness for sheep).
After 15 years in advertising and design, tired of having the wool pulled over her eyes, she opted out and plunged into owning a health store, writing books, being an alternative practitioner, journalism and, most of all, painting quirky sheep paintings. She also ran art workshops and was the SA National Boardsailing Champion (in her spare time) while being a mother to her two children and several animals (but sadly, no sheep).
She is responsible for creating the art movement known as Baabaaism, which reflects the social and intellectual preoccupations of sheep, using popular visual language.
In this book, she combines her ewenique ewemour with writing and her love of all things historical and South African.
COMPETITION
Three lucky readers stand a chance to win a copy of this fabulous book by visiting