Words: Tribeca Public Relations
If you're looking for new inspirations about great places to go and exciting things to do when you're travelling, there's nobody better to turn to for great advice than the Cathay Pacific staff who travel to over 180 countries on a daily basis.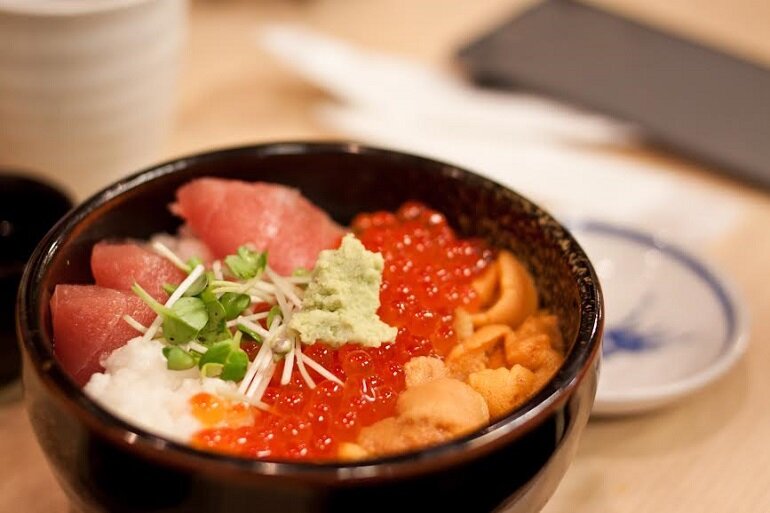 While the airline flies to a multitude of destinations worldwide, the crew from all over the globe spends a lot of time on the ground between flights. The airline asked their staff to share some helpful travelling tips. Here's what they had to say:
Work up a sweat!

Evan, Pilot: "I've found that the best way to

explore

a new city is to go for a run when you first arrive. I always ask the hotel concierge to suggest a running route, but it's on runs that I've seen the embassy district of Delhi, Moscow's Red Square and the ancient ruins of Rome."
Eat local, try authentic cuisine at least once - Aby, Flight Attendant: "Food can tell you a lot about the place you're in, which is why I always go straight to the local markets when I get to a new city. I look for something unusual and try it – that way, I've ended up eating insects, scorpions, kangaroo and a range of other interesting things!"
Travel with someone you love - Becky, Flight Attendant: "A travel memory is worth so much more when you experience it with someone you love. I surprised my Mum by booking her onto one of my flights to New Zealand, and it was one of the most amazing and memorable experiences of my life. It taught me that the best gifts are the ones that last forever."
Be a kid again - Poey, Flight Attendant: "I look at destinations through my child's eyes. When I show him photos from my trips, he sees spaceships, castles and ocean monsters. He's reminded me to approach the world with an open mind and rediscover my own sense of wonder."
Skip the crowd - Gong, Flight Attendant: "The cities I visit are often full of hustle and bustle, with crowded, busy streets and attractions. That's why I always get up at dawn to explore a layover destination. It's a great way to see a city in a completely different light, with no crowds to interfere with the views of historic landmarks and attractions."
Explore the natural side - Grace, Flight Attendant: "It's an amazing feeling travelling to adestination that I've only seen on TV. When I went to South Africa, we decided to escape the city and go on a horseback safari. It turned out to be one of the most beautiful and humbling experiences I've ever had. It made me realise that we need to escape the cities to see how beautiful the world is."
Revisit your favourite city over different times of the year - Indit, Flight Attendant: "For me, it's never enough to visit a place once – I love to go back and see another side of it. One way to do this is to visit a destination in different seasons. My favourite seasonal city is New York because the place looks so different depending on the time of year – from the skyscrapers sparkling in the summer sun, to the autumn brown of Central Park and the brightly lit Christmas trees surrounded by winter snow."
Explore local history and culture - Ben, Pilot: "I'm quite a history buff, and the way places change over time fascinates me. When I have a layover, I like to buy an old travel guide of that particular destination to take with me. You'd be amazed at the difference even a few years makes to a city. It's even better when I find a really, really old guide. It paints such a different picture of a place and time as I walk around it. My favourite thing about doing this is seeing the old buildings that have stood the test of time and stand tall among their more contemporary neighbours in cities like New York, London and Singapore."
Cathay Pacific recently announced that passengers can now book all international travel on one portal, making it easier to travel by saving them time and effort. Passengers no longer have to search different local airline sites, or make multiple bookings to travel via Johannesburg and Hong Kong - all of that is done by consolidating all travel from Africa, to any of Cathay Pacific's exciting destinations. Cathay Pacific flies from Johannesburg to Hong Kong seven days a week, connecting to hundreds of destinations across the globe. For more information and flight bookings, visitwww.cathaypacific.com/za.

About Cathay Pacific
Cathay Pacific Airways is a Hong Kong-based airline offering scheduled passenger and cargo services to more than 180 destinations in Asia, North America, Australia, Europe and Africa, using a fleet of 140 wide-body aircraft. The airline offers exceptional service and world-beating products on the ground and in the air - including its multiple-award-winning long-haul Business Class. Cathay Pacific has made substantial investments to develop Hong Kong as one of the world's leading global transportation hubs.