Words: Geraldine Trennery
Collaboration for social good means that children begin new year with improved school facilities.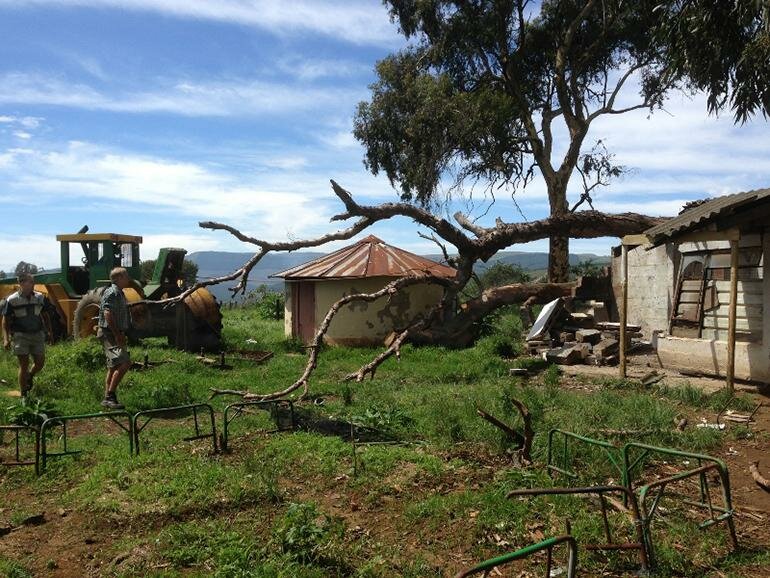 KwaZulu-Natal – Wednesday November 27, 2013: Chevrolet Ute Force and the Ripples for Good Foundation have again partnered to help needy children. The Dargle Valley Primary School in the KwaZulu-Natal Midlands was selected as the team's final project for 2013 in order to spread festive cheer while giving the school a facelift in preparation for the New Year.
Over 40 volunteers from the Chevrolet Ute Force project, Ripples for Good Foundation, local General Motors dealerships and Builders Warehouse stores volunteered their time and skills on Tuesday 27 November undertaking the mammoth tasks of waterproofing the school's roof, painting the exterior and interior of the school, and replacing broken window panes. Teams also cleaned up the garden area, and then planted a new vegetable garden to support the school's feeding programme.
"Acting principal Maureen Mavizela and her staff of six teachers invest much time and effort into providing the school's 96 pupils with the very best education in a nurturing environment, despite tight budgets and limited facilities," said Tim Hendon, Brand Manager, Chevrolet South Africa. "We were inspired by their dedication, so the Chevrolet Ute Force and Ripples for Good teams decided to end this year's journey of making a difference in the lives of South Africa's children at the Dargle Valley Primary School."
"The principal, teachers and pupils take enormous pride in their school and its surroundings, and we wanted to encourage them to continue this by renovating the six classrooms and other facilities on the school property," continued Hendon.
New crockery was supplied to replace items that had been stolen during the September holidays, and doors were reinforced to prevent further thefts. All the school's leaking taps were repaired, and light bulbs were replaced with energy-saving alternatives, addressing water conservation and energy saving issues that are important to both Chevrolet Ute Force and Ripples for Good.
"Once all the hard work was completed, the volunteers shared a delicious meal with the children and enjoyed the jumping castle, face-painters and other entertainment provided," said Maria Botha, Founder of the Ripples for Good Foundation. "It is important to remember that children need opportunities to play, dance and enjoy life – this is how they grow into healthy, well-balanced adults."
Hendon added that the partnership with the Ripples for Good Foundation is just one way that the Chevrolet Ute Force project helps to change lives of needy communities across South Africa. "We encourage all South Africans to get involved in their communities as it is often the smallest changes that make the biggest impact in these impoverished communities.
"It is our priority to empower communities to help themselves by sharing our knowledge and resources to support sustainable development projects, such as Ripples for Good Foundation, that will make a meaningful change in the lives of South Africa's children," Hendon concluded.
Show your support by visiting Chevrolet Ute Force on Facebook and YouTube, or by following us on Twitter @chevroletsa, using the hashtag #UTEForce.