ITEN TV, in conjunction with Durban social group "We are Durban", will celebrate this year's Youth Day with hula hoops, frisbees, soccer balls and plenty of treats at Pirates Beach, Durban, on June 16.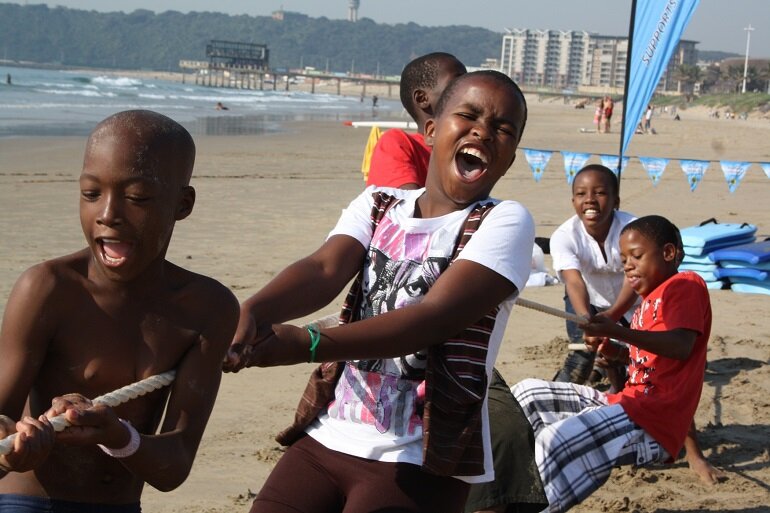 One of the city's biggest ever beach parties will see approximately 250 children from the following areas; Effingham, Quarry Heights, Kabazela, Kwa Mashu, Duffs Road, Boxwood, Johanna Rd, Siyathuthuka, Sea Cow Lake, Briardene, Jamaica, Gum Tree & Smithfield for plenty of fun in the sun. Party organisers and volunteers are inviting Durbanites to join them to cheer on the youngsters as they play soccer, team up for a tug of war and enjoy the many other beach games on the day.
Because year's event will see the greatest gathering of youngsters yet, volunteers will co-ordinate 10 game stations across the beach. Our very excited party guests will be divided into 20 teams that will be escorted from game station game to station. There'll be lunch on the beach when the kids get to take a break and each of our guests will take home a party hamper. For our volunteers, organisers and sponsors, the greatest reward after a very energetic day on the beach will be the sound of laughter and the smiles on little faces.
"Although Youth Day commemorates one of the saddest days in South Africa's history, it also helps us to remember that we now have a special opportunity to bring joy to courageous little people whose lives can be extremely difficult. As always, this event would not have been possible if it weren't for the generous time, love and patience of our volunteers. That's why we would like to extend a very special thank you to the "We are Durban" social group well before the first child joins us on the beach," said Mark Simon, director of ITEN TV.
ITEN TV, a newly launched Durban online TV channel, offers viewers News, Food, Trending, Motoring and an "Mzanzi Video Stars" show. Since inception, ITEN TV has played a generous role in the Annual Youth Day Beach Event.
For more info contact at or call him on 072-778 5670 during office hours.